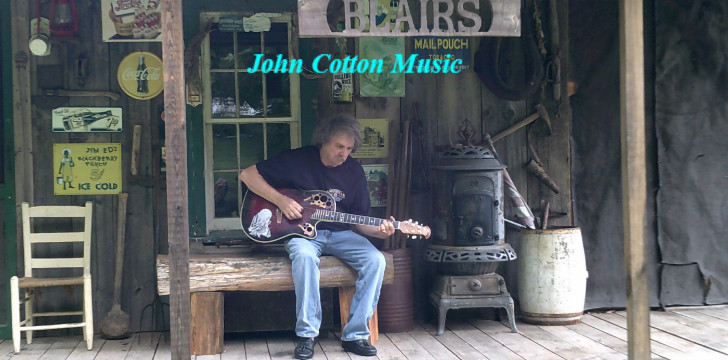 John Cotton is a singer/songwriter from the south western part of Virginia living in the Blue Ridge mountains by the Appalachian Trail.. John grew up in South Georgia and started playing and performing at the age of 15.  Playing in a 3 piece folk group, then modulated to electric rock 'n' roll.  Playing guitar first he then switched over to bass guitar,  where he played in different groups and became a session player. A friend, Berry Oakley of Allman Brothers fame, suggested that John switch to bass while on a fishing trip in Georgia.  Berry introduced John to numerous groups in the area which he had the pleasure of filling in with:  Tommy Roe and the Romans, Brian Hyland and The Jokers, and the Candy Men.   He decided to retire in 1988 moving to Virginia.  He started writing, and performed in bars, lounges, open mics,and festivals, that were in the area.  Receiving encouraging feed back, he took his songs and music to Nashville to be recorded.
In May or June he plans to release an album featuring the Nashville friends.
Live performances, John calls upon two of southwest Virginia's finest musicians:  Jamie Danielle Collins, upright bass guitar and Will Richardson lead guitar. 
You are visitor number: 4578