John Cotton is a song writer from Virginia.  When he has his songs demoed, he has them recorded in Nashville, at songwritersdemo, located in Toneslinger Recording Studio.  John Cotton Music consist of six of the finest musicians in the Nashville area.    Here is a short bio of each musician.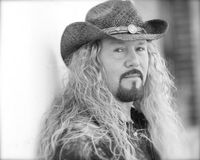 Michael Lusk:  Michael is one of the premier demo vocalist working in many different studios in the Nashville area.  His vocal range is unmatched and his passion and dedication comes from his heart and soul.  Michael is also and accomplished guitar and bass player.  His early days in Nashville he was with the group 4 Runner, and is employed by Loretta Lynn Enterprises.  Michael has been playing bass guitar, singing duets and soloing and is a main stay in Loretta Lynn's touring shows.  Also a supportive musician for Wounded Warriors.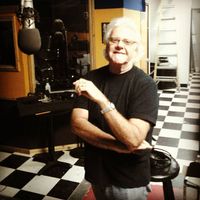 Billy Anderson: Billy has 35 years experience as a musician, writer, engineer and producer.  As a keyboardist, he's performed nationally and internationally with artists such as Charlie Daniels, Stephen Stills, Jeannie C. Riley and countless other country artists. In the studio, some of the artist he's recorded are Pam Tillis, Warren Haynes, The Jordanaires, and Buddy Emmons.  Billy has also produced and recorded numerous song writers demos which have gone on to be recorded by major artists.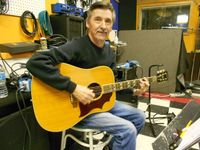 Butch Davis:  Butch has played guitar for the Grand Ole Opry for years with artists such as Billy Walker, Stonewall Jackson and Razzy Bailey.  Butch played with Tracy Lawrence for 10 years and toured extensively in the United States and Europe.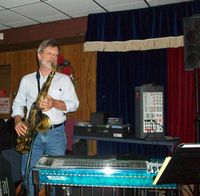 John Heinrich:  John works as a studio musician in Nashville. His talents on steel guitar, dobro, saxophone and flute give him a musical range to move easily from county to jazz to pop.  John is a featured performer for the steel guitar demonstration room at the Country Music Hall of Fame and Museum.  .  John is also presently touring with Ronnie Milsap.  John owns songwritersdemo.com located in Tone Slinger Studio, Nashville, Tn.

http://www.youtube.com/John
http://www.youtube.com/watch?v=OBke5cLC9AI
http://www.facebook.com/pages/Heinrich-Maneuver/110954945630038
http://www.JohnHeinrich.net
                                               songwritersdemo.com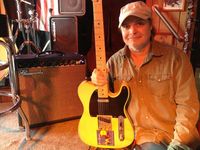 Eugene Moles:  Eugene lives in Nashville, Tn. and is from Bakersfield, Ca. where he learned from the best:  The Buckaroos and Haggard connection.  Gene is a studio sessions guitarist and has performed with many of Nashville finest.   Gene also runs Eugene's Guitar Lab for restoration and repairing guitars.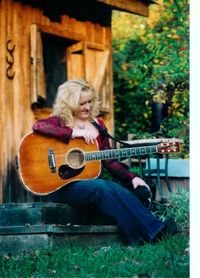 Kim Corliss:   Kim and John wrote Front Porch Blues and she sings the duet with Michael Lusk.  Kim is an established singer/songwriter from Elizbethton, Tn. now living in Hart, Mi.  She had a hit song, Real Men Wear Pink, for the organization The Pink Ribbon serving breast cancer awareness.  Kim has two albums to her credit.  Formally Kim Lyons Music.

 http://kimlyonsmusic.com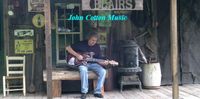 John Cotton:  John, composer/producer, lives on a small farm in Virginia where it is peaceful to write.  John plays bass and guitar. He decided it best to use studio musicians in Nashville to record his compositions.  He performs in his local area at restaurants, lounges, bars, festivals, and house concerts.